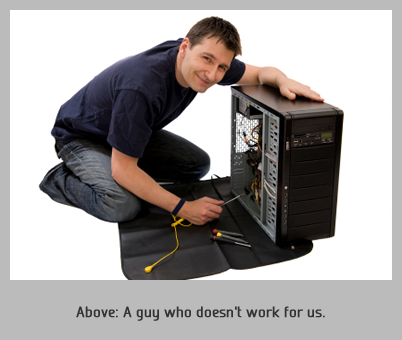 Hey there.
See that guy to the left? He doesn't really work for us. We don't even know him. He's just a stock photography model.
But he DOES look like he's doing a great job of fixing that computer...
Well, that's what we do... fix computers. And, while we don't usually do it on the floor like this guy, we always do a great job.
And we ought to. We have over 20 years combined experience in making PCs behave ( although, let's be honest - only the last three really count ).
So, give us a call. We're here to help.